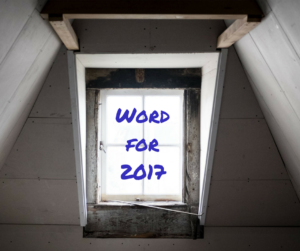 I'm going to keep this one quick.
Instead of a New Year's resolution (if you tend to take on that custom), consider just one word to guide you for this year.
A word you can create into a mantra, a prayer, a painting, a meditation.
A word that can act as a reminder.
A word that can ground you into the present moment.
A word that can support your intention for who you aim to be in this world.
What would be your one word?
I played around with EASE and CALM, but decided upon CLARITY.
This coming year, my life will be constantly returning to the concept of clarity – in my personal life, in my relationships, and in my work.
And you? Please comment below or reply to me in the email.
And, Happy New Year!