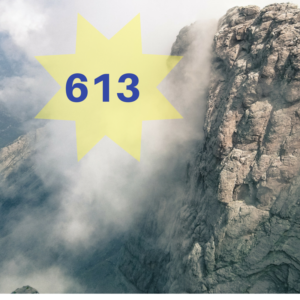 About two weeks ago, I was looking at my Facebook page and noticed I only had about 150 "likes".
This never bothered me before and I never did any active campaign to seek more "likes". Up until about a year ago, I was just blogging about S.T.U.C.K. and didn't have any idea I would one day be writing a book on it and need my Facebook page to be the "face" of my work.
Yet, as the book launch began to approach, I understood the importance of having many "likes" for the book promotion.
Yikes. What to do with only two weeks left?
Well, I learned about Facebook ads for the first time in my life, and I took an ad out to promote my page. I was naively hoping that the Facebook ad would be able to boost the number of likes from 150 to 1,000 within a week.
Yet, the ad didn't work as well as I had thought. It got a little engagement, but not enough.
And then it dawned on me that the most support I could ever get is from my home community, my Facebook friends, and people that know me.
So, I set out on a task to reach out to nearly every friend I have on Facebook. I asked them if they wouldn't mind "liking" my page.
And, you know what?
It mostly worked.
Most of my friends starting liking my page.
And while I soon noticed there was no way I'd get to 1,000 "likes", it seemed possible I could attain 500.
Yet, as I saw the number of likes increase to "600", a brilliant thought came to my mind:
613! The number of commandments there are in the Torah! I bet that's this page's destiny for number of "likes"!
And I got stuck on it.
As if some blessing from Above was going to be bestowed upon me if I were to get 613 "likes".
And last night while in Jerusalem for the wedding of the son of one of my closest friends, I found myself checking my phone, every half hour or so, because I was up to 607 "likes", and I wanted to see when I'd get to 613 and who the lucky "winner" would be.
And you know what?
I got "stuck" on it.
But, the only reason I caught myself "stuck" on 613 is because I felt out of place.
You see, the wedding was a religious wedding and the majority of the people at this wedding didn't have cell phones. (It's not that they just didn't bring their cell phones to the wedding out of respect. They don't even own them!)
And holding my phone in my hand, I stuck out like a sore thumb.
This realization helped me take a stop and take a breath.
I told myself I was stuck on desire – to get to 613, to get to 1,000, to get to 500, to get to… Wherever. Anywhere, but here! It kind of reminded me of a podcast I've been listening to lately, called The Enoughness Revolution. When is enough enough?
I uncovered some beliefs and checked the accuracy of each one:
I believed that in order to have a successful launch, I needed more "likes" than I presently had.
Shira, how do you define "success"?
I believed that 613 is a magical number.
Is it? Yes, it has meaning in Jewish life, but what does it have to do with the number of "likes" on your Facebook page?
I believed I need to check the status of my page constantly.
Why do you need to?
Realizing my story was kind of baseless, I was able to move on and come up with some considerations:
I considered that the number of "likes" I have now is enough for now.
I considered that my launch will be a success no matter how many "likes" I have.
I considered, by using my phone during a wedding meal, I was being rude, even though it's a typical and regular behavior of mine – to be glued to my phone, that is. (Maybe I need to look at this behavior???)
I considered it didn't matter at all who number 613 was going to be.
I considered I could put my phone away and be 100% present at the wedding.
I took on all these considerations.
I put my phone away and gave myself the freedom to enjoy the rest of the beautiful evening together with my friend and her family.
I got stuck on desire, but it's OK.
It happens to all of us.
I'm just glad I was surrounded by other mindful people who helped me realize that I was stuck on 613.