Ever since the publication of my book (and in the year leading up to it's publication), I have been offering Getting unSTUCK coaching programs in group and 1:1 formats.
A big part of the Getting unSTUCK program is the writing component. I emphasize the importance of writing one's "stuck" stories onto paper, as a way to bring about more insights and inner wisdom to the getting unstuck process and enhance one's emotional well-being.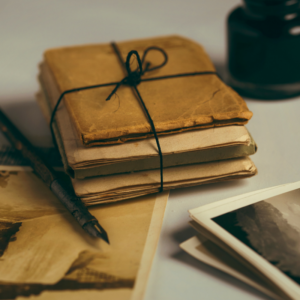 While that part of the program seemed to be going well for my clients, it is I who had issues with the absence of a proper journal book with which they could record their stuck stories.
I felt that using a half-used spiral notebook from Target wasn't the ideal way to bring value and importance to embracing one's "stuck" stories and using those stories for energy and positive change.
So, I had the idea of publishing a journal that would go alongside the book. The idea was the journal would be entirely empty, aside from an introduction to explain its purpose and how it is different from most journals, as well as prompts at the top of each page to remind the writer of the steps to the method.
I've been thinking about this journal idea since last summer when my book was published, and finally I got around to writing the introduction and was ready to share it with my publisher.
Let's just say, I was a little bit more than floored when my publisher responded to me by asking, "Why do you need this journal? This is not going to take you to the next level of your business."
What?
Who's talking about the next level of my business?
I'm talking about the few clients I'm working with and the value this book will have for them in their lives.
I was so stuck on astonishment, that I couldn't even hear my publisher say that she would absolutely publish the journal book if that's what I really wanted, she simply believes I should take a closer look at where I am now in my business and be sure I'm heading in the right direction.
What?
What kind of advice is that? She's not my business coach for goodness sake! 
Yet, as I processed through this "stuck" situation, I recognized that many of my beliefs weren't 100% accurate (i.e.: I should write this journal, I need to publish this journal book now, I have nothing else to write at this time, I'm not ready to take my business to the next level, My publisher has no idea what she's talking about, etc.), and was able to consider wonderful fresh, new perspectives to my story (including "Yes, I can and am ready to take my business to the next level.").
And now here I am, in an entirely different place.
Psyched and pumped to be creating this shift in my business.
Had I stayed stuck on dumbfounded with my publisher, I would have stayed stuck in fear and uncertainty with taking the next steps I need to take to do the work I actually want to do in this world. I would have stayed stuck staying with what I have been doing up until this point – which isn't bad stuff, it's not just entirely aligned with what I really want to be doing. It was because I got stuck and then got unstuck from this conversation, that I was able to see another light.
And I do believe the journal book will be published one day.
But, not now.
Rather, as a part of the greater business plan.
Coming soon…
I'll keep you posted.