March 15th-17th, 2018 – Women Only
The Getting unSTUCK retreats take place at the Educational Center on Kibbutz Hannaton, beginning Thursday evenings and ending on Saturday nights. This is a tranquil and relaxed setting located in the Lower Galilee area and overlooking the beautiful Beit Netofa valley, about 20 minutes from Route 6 and midway between Haifa and the Sea of Galilee. The application form can be found at the bottom of this page. Space is limited to 12 women! 
Facilities:
Dormitory-style guest house (single, double, triples or quadruples *see cost below)
Beit Midrash (for the classes, meditation, yoga, meetings, and prayer sessions)
Kosher dining room (Kashrut certificate by the Rabbinate of Emek Yizreal; Mashgiach Hillel Ori)
Outdoor and grass areas for walking, meditation, and contemplation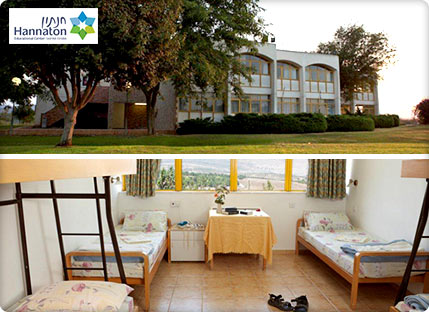 FAQs
How do I get to Hannaton? Transportation is not provided by the retreat programming. Public transportation (bus) is possible as is ride-sharing with other participants. Arranging transportation is your responsibility.
Is this a religious retreat? What if I'm not religious? The diversity of the members of the Getting unSTUCK community is one of our greatest strengths. You are welcomed, no matter what your level of observance is. Kosher food is served and Shabbat is observed as a group (for instance, there is no journaling and no music played on Shabbat). If you are sharing a room with others, you will decide together with your roommates how you wish to operate in your individual room. There will meditation and Hebrew chanting throughout the retreat. Whether you are religious or not, some of these practices may be new to you. While you are supported in fulfilling your personal religious obligations, you are encouraged to come with an open heart and experience what this retreat has to offer you.
What about cell phones?  Your valuables will be place in a safe when you arrive (including your phones), and will be returned upon the conclusion of the retreat.
How do the rooms work? When you fill out the application, you will let us know if you plan to take a single, double, triple or quadruple. If you are planning to share a room, you will let us know if you want to room with someone specific or if you want us to place you in a shared room with others. We will do our best to accommodate your requests, but of course cannot guarantee all requests.
What language will the classes be? All of the sessions will be taught and led in English. While there will be little to no speaking on the retreat, you must feel comfortable with understanding the spoken English language.
If the retreat is silent, what do I do if I need something? What about an emergency? There will be a retreat assistant who will be with us throughout the entire retreat. You will have the opportunity to communicate with her via writing notes (and via voice on Shabbat), if needed. She will have phone access, in case of emergency.
Will there be men on this retreat? No, this retreat is for women only.
Is there a schedule? Yes. Please see a sample schedule below. You are encouraged to stick to the schedule as much as possible in order to make the most out of the retreat. You will get out as much as you put into the retreat. That being said, you are welcomed to make this retreat your own as much as possible.
What if I need to cancel last minute? If you cancel more than two weeks before the retreat, you will receive a full refund. Between 1-2 weeks before the retreat, a 50% refund. Anytime during the last week before the retreat, you will receive a 25% refund.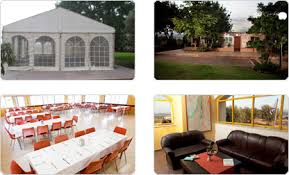 Cost (includes 2 nights, 7 meals, and the program)
Single 1455 shekels/person
Double 1410 shekels/person
Triple 1395 shekels/person
Quadruple 1360 shekels/person

Sample Schedule:
Thursday
16:00 – 17:00 Arrival/Registration/Settle into Rooms
18:00 Dinner
19:00 Welcome Class, Q&A, Review of the Retreat, Committing to Silence, Getting unSTUCK class (S=STOP), Breathing exercise, practice sit
20:30 Evening Hebrew chanting/prayer
21:00 Return to Rooms
Friday
6:00 Wake up
6:30 Morning Hebrew chanting/prayer
7:00 Gentle morning yoga
7:30 Breakfast
8:15 Getting unSTUCK class (T=Tell)/(U=Uncover) Journaling
9:00 Laying down meditation (emotions in the body)
9:30 Hallelujah walk
10:00 Focused breathing exercise/sit
10:30 Gentle yoga
11:30 Mindful Eating (I)
11:45 Noon Hebrew chanting/prayer
12:15 Mindful walking to lunch
12:30 Lunch
13:30 Getting unSTUCK class (C=Consideration)/Journaling
14:30 Open group, Q&A
15:00 Prepare for Kabbalat Shabbat
15:45 Musical Kabbalat Shabbat
16:40 Candlelighting
17:00 Sit, mindful walk, personal prayer time
17:45 Mindful Eating (II)
18:00 Dinner
19:00 Getting unSTUCK class (K=OK=self-compassion), partner sharing, mindful listening
21:00 Return to rooms
Shabbat
6:30 Wake up
7:00 Morning Hebrew chanting/prayer
7:30 Gentle yoga
8:00 Breakfast
8:30 Hitbodedut walk
9:15 Open group, Q&A
10:00 Sit
10:15 Gentle yoga and Laughter yoga
11:30 Mindful Eating (III)
11:45 Mindful walking to lunch
12:00 Lunch
12:30 Noon Hebrew chanting/prayer
13:00 Laying down breathing exercise/meditation
14:00 Getting unSTUCK class (sit, practice, awareness, considerations, vulnerability, yoga balance)
15:00 Forgiveness exercise, partner sharing/mindful listening/sit
16:00 Closing circle, sharing, and preparing to return to "real life"
17:30 Dinner (Seudat Shlishit)
18:30 Havdalah and Evening Hebrew chanting/prayer
19:00 Offerings, book and CD sales
19:30 Departure
Fill out this form to apply to the March, 2018 retreat. 
I'm here to answer all of your questions!