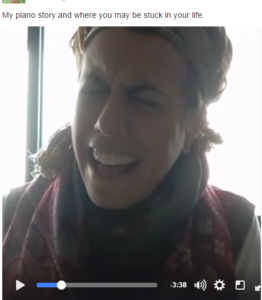 Here's a little secret that you may not know about me.
I have an aversion to spending money.
I just don't like to.
I like to save.
What can I do?
But, here's the thing.
I don't have a problem spending money on my kids.
Well, not on anything.
But, you know, like after-school activities.
And other needs, like food and clothing.
But, when it comes to me, I don't spend a dime.
I don't buy new clothes very often, and when I do, I usually go to a second-hand store.
Yup, that's the truth.
We don't eat out in restaurants hardly ever.
Yes, going to a restaurant is like going to Disneyland for my kids.
Truth be told.
And, I was reflecting on this today and considered this.
When I don't invest in things for myself, I don't invest in myself.
I'm not saying I need to spend money crazily in order to invest in myself, but what I am saying is that if there is something that I feel will nourish my soul, and I can invest it (whether it's time, money, energy, knowledge, or attention), and I choose not to invest in it, then I'm only hurting myself.
That's the truth.
And so, while playing the piano last week, I came to the realization that I want to hire a piano teacher for myself.
You can check out the video I created which goes more into depth of this story.
I was stuck on aversion to hiring a piano teacher.
But, I processed through it and got unstuck.
And now, starting next week, I'm beginning piano lessons: for the first time in about 30 years.
And I'm feeling so psyched.
And so emotionally well about this decision.
What about you?
Where in your life can you be investing in yourself, and you are currently not?
What can you get unstuck from?